Are you looking for a reliable tooth restoration that will improve your smile's appearance and function? We have durable, natural-looking options available to you here at Southwest Smiles. In this post, we give an overview of dental bridges and crowns.
What Is a Bridge?
If you are missing a tooth or two, a dental bridge is a tooth restoration that can bridge the gap in your smile. Bridges fill in gaps with various configurations of artificial teeth. One of the most common types of bridges is an artificial tooth sandwiched in place by crowns on either side of the restoration. The crowns are either attached to natural teeth or to implants.
What Is a Dental Crown?
A dental crown is a ceramic cap that is custom-made to fit over your natural tooth. This can remedy a number of different issues, such as cracked, chipped, or broken teeth; misshapen teeth; or discoloration. Crowns can also lend support to teeth after a large filling or root canal therapy. The process of receiving a dental crown involves reshaping your tooth, taking mess-free digital impressions, designing and milling your crown in our office with our advanced CEREC technology, then placing and bonding your crown in the same visit. Same-day dental crowns are not only fast, they are also beautiful and strong!
Additionally, crowns can also be used to complete a dental implant. This is a permanent tooth replacement that takes several months but looks and feels natural.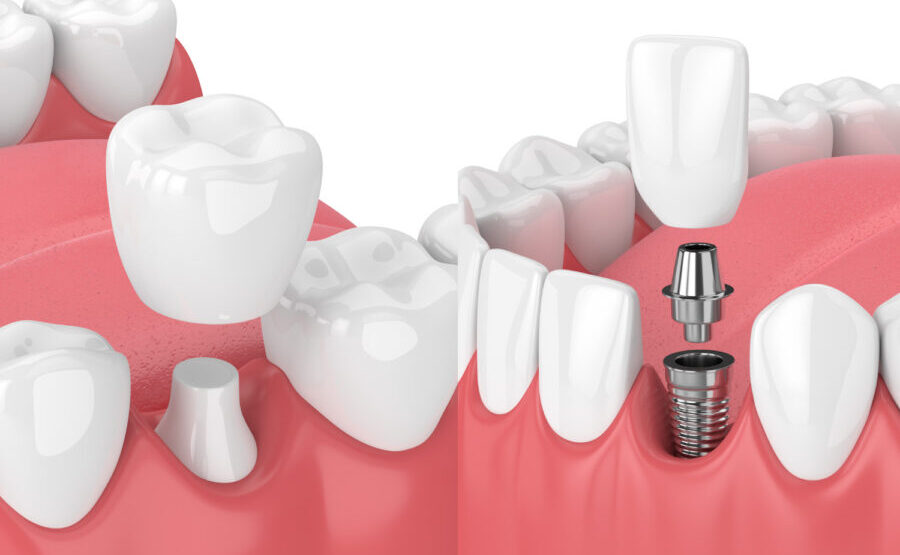 Restorative Dentistry in South Austin
Ready to fix up your smile? Southwest Smiles offers a variety of restorative treatments that can improve your smile, renew your confidence, and restore your ability to eat and talk with ease. Contact Southwest Smiles today to schedule a consultation! We'd love to help you determine the right treatment plan for your needs.