Our Warm, Inviting


Austin Dental Office

Our Southwest Smiles dental office in South Austin is a modern, inviting space where you can sit back and relax while we take care of you. We're always thinking about our patients' well-being, and that's why we've designed our practice with relaxing amenities and leading-edge technology. In fact, we were voted Nextdoor's Neighborhood Favorite Dentist for three consecutive years—2017, 2018, and 2019. Want an in-person tour? Please contact us to set up a date!

Contact Us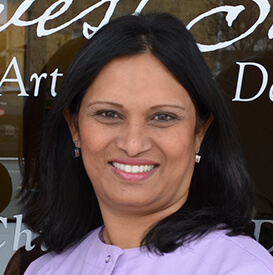 Meet Dr. Lakshmi Chittajallu
When Dr. Lakshmi Chittajallu moved to the United States, she had already obtained her dental degree and practiced general dentistry in India. Though she had the option to renew her certification at a number of American dental schools, she decided to start from scratch so she could master dentistry the way it is taught and practiced in the U.S. In 1995, she earned her DDS degree from The Ohio State University, where she graduated in the top 10% of her class and received the Prestigious Carl M. Boucher Award for Prosthodontics.
Dr. Chittajallu ran a very successful family-oriented dental practice in Columbus, Ohio, where she earned the respect of her peers and the trust of her patients. She was one of the first dentists in Columbus to start using digital dental X-rays and CEREC® technology. Dr. Chittajallu moved to Austin in 2008 and opened Southwest Smiles in the Circle C area in 2009. She understands that people have different needs for treatment and communication. She also knows that to provide her patients with the best possible dental care, she must first earn their trust.
Dr. Chittajallu lives in Driftwood with her husband, Shyam. When she's not busy working, she likes to travel and entertain her friends and family with her excellent cooking. She also volunteers her time to various social services and strongly believes in giving back to the community where she practices and lives.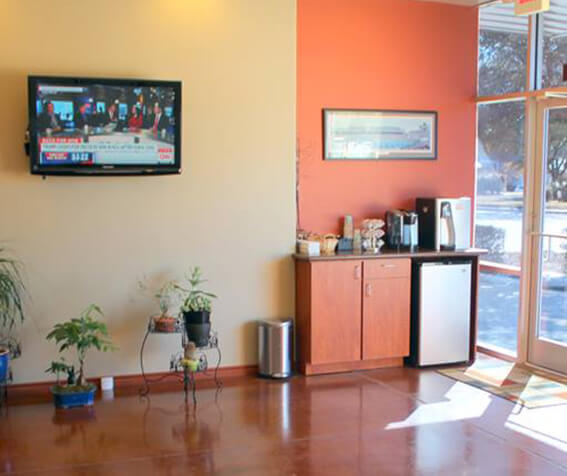 Relaxing Patient Amenities
Whether you're in our reception area or you're in the middle of your appointment, we have special amenities for your comfort and enjoyment. Turn on your favorite show, savor a delicious beverage, and cozy up with pillows and blankets. In other words, make yourself at home while we look after your dental care!
Free Beverages
Guest WiFi
Pillows & Blankets
TVs in Private Treatment Rooms
Advanced Dental Technology
We use state-of-the-art technology in order to offer our patients exceptional dental care. With these modern tools, we can work faster, be more precise, and increase patient comfort.
Digital X-Rays
Digital dental X-rays emit less radiation than traditional X-rays and don't require any chemical processing. Digital technology keeps you safer and allows us to work more efficiently!
CEREC®
With the revolutionary CEREC system, we can design, create, and place dental crowns in just one visit, saving you from having to come back for multiple appointments.
Intraoral Camera
Our intraoral camera lets us project a live feed of the inside of your mouth so that we can show you exactly what we're seeing in order to better understand your diagnosis and treatment options.
OralID™
OralID is an advanced handheld device that helps us conduct our oral cancer screenings and catch any potential abnormalities early on.