CEREC, simply put, is a sophisticated machine that designs and creates high-quality, metal-free dental restorations ranging from crowns to veneers. A CEREC machine can make your crown the same day you need it. CEREC stands for Chairside Economic Restorations of Esthetic Ceramics, and this modern technology eliminates the need to wait for tooth restoration.
What is CEREC?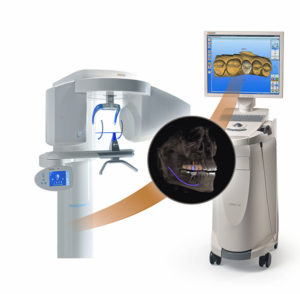 CEREC machines can make you a same-day crown which is a convenient option if you don't want to make multiple trips to the dentist. A computer makes the CEREC dental ceramics during your visit so you don't have to utilize a temporary crown or filling. A dentist simply takes a digital photo of your tooth and then the computer and CEREC software converts this digital image into a 3D virtual model.
Your restoration is then designed: Whether you need a crown, a filling, a partial crown, or a veneer, CEREC's technology will create your restoration in only about 15 minutes.
Same-Day Crowns for Dental Emergencies
If you lose or crack a tooth, CEREC can allow you to restore your tooth without having to wait for a traditional crown to be made. This not only saves you time, but also the potential embarrassment from having to go about your life with a cracked or missing tooth. The materials used in CEREC can match the natural shade of your teeth, so no one will be able to tell you have a CEREC crown or filling.
CEREC also looks as natural as it feels. CEREC's technology takes a precise molding of your former tooth, so you won't notice any difference in your new restoration.
Do you need a new crown, inlay, onlay or bridge? Call Southwest Smiles Family Dentistry today and get a same-day restoration using modern CEREC technology. You can schedule an appointment online or give us a call today! We look forward to restoring your beautiful smile with CEREC!
Schedule a convenient appointment with Southwest Smiles today.
Schedule an Appointment